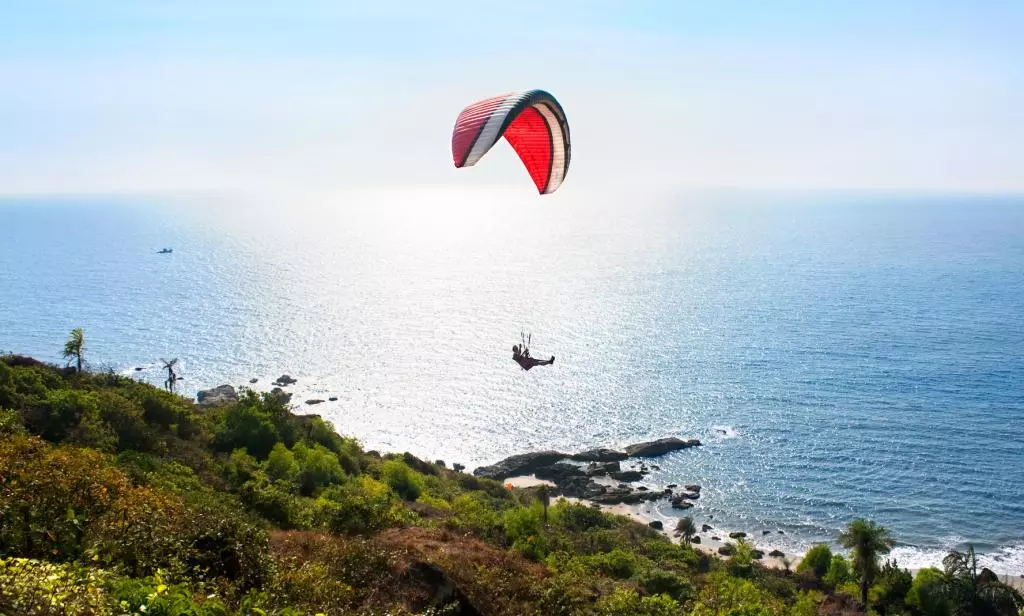 Vacation and paragliding training
Today Montenegro presents an excellent opportunity to diversify beach passive vacation with interesting, informative excursions to numerous exciting and beautiful sights of coastal cities.
The country's assets are the ancient capital of Cetinje, Boka Kotor Bay, Skadar Lake.
There are many rocky, sandy, pebbly beaches that can satisfy a wide variety of preferences. On excursions, you can see temples, fortresses, ruins, churches and monasteries, museums and palaces. Most of the historical monuments are perfectly preserved. Choosing beach, sightseeing or active holidays in Montenegro, you can count on a huge selection of all sorts of hotels and hotels with different levels of service. The most popular resorts in Montenegro are Budva, Becici, Rafailovici, Utjeha, Ulcinj.
For lovers of active and dynamic recreation, Montenegro will also be an excellent option! So, the Paragliding Club in Montenegro offers all wishing to realize its cherished dream of a free flight, learning to fly on a paraglider.
This is such an active holiday in Montenegro will fully provide absolutely all conditions for admiring the beauty of the mountains and the coast from a bird's eye view. So, high-quality training in paragliding flights assumes that experienced qualified instructors of the club will become reliable assistants in the rapid development of the aircraft. The paragliding club offers affordable prices, the latest modern equipment, equipped with every paraglider on which training is provided.
Montenegro has an excellent educational base. And all thanks, especially favourable, both weather conditions, and aerological features of the terrain contributing to the rapid development of paragliding flights.
In Montenegro, many places from where you can carry out an amazing and unforgettable flight. So, one of the most popular take-off points is the Brajći array in the Budva area. This is an ideal place for both professionals and beginners, who make their first flights in mountainous conditions. Here, from a bird's-eye view, the pilot can enjoy the magnificent view of the Budva Riviera, once seeing all its beaches and ancient buildings on the peaks of the mountain spurs. And there is an opportunity to see from the air the neighbourhood of the incredibly beautiful city-hotel Saint Stephen.
A special kind of place for flights is in the area of ​​the Lovcen National Park, from where, from a height of 1600 meters above sea level, a breathtaking panoramic view of the Boka Bay of Kotor opens. You can still fly in the vicinity of Herceg Novi, Bar and in the Petrovac area.
Incredible exciting sensations you can get only from free-floating in the air, which is easy to learn by completing training in paragliding club in Montenegro!