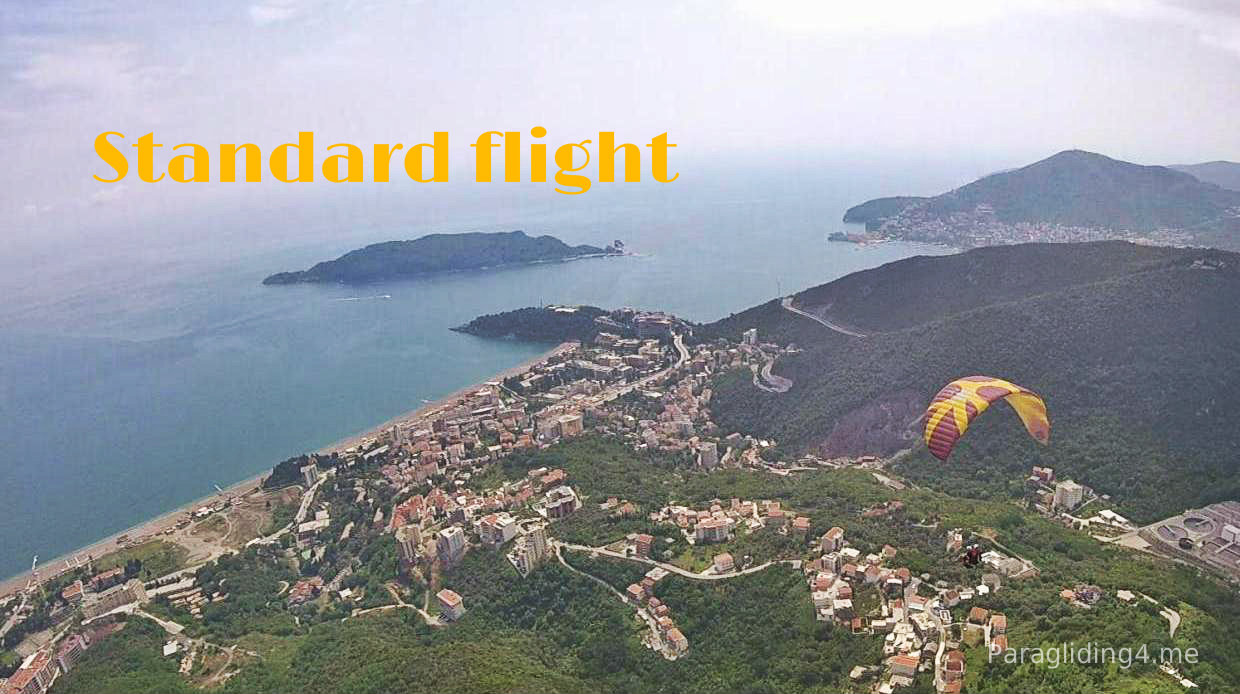 Tandem paragliding in Budva - The best outdoor activity 4you!
Budva Standard flight
Imagine the thrill of soaring high above the picturesque landscapes of Budva, Montenegro, while feeling the rush of wind against your face and the exhilarating sensation of freedom.
Tandem paragliding with Paragliding4.me offers an unforgettable experience that allows you to witness the stunning beauty of Becici and its surroundings from an entirely new perspective. In this article, we'll explore the heart-pounding adventure that awaits those who dare to take flight with Paragliding4.me.

Becici: A Montenegrin Gem
Nestled along the stunning Adriatic coastline, Becici is a true gem of Montenegro, known for its pristine beaches, crystal-clear waters, and charming Mediterranean architecture. Located near the bustling town of Budva, Becici offers a unique blend of tranquility and excitement. While its shores are a haven for sunseekers, it's rugged hillsides and scenic cliffs provide the perfect launchpad for an unforgettable paragliding experience.

Enter Paragliding4.me
Paragliding4.me is a renowned paragliding company that specializes in providing exhilarating tandem flights over the breathtaking landscapes of Montenegro. With a team of experienced and certified pilots, they offer a safe and thrilling adventure for both beginners and experienced paragliders. Their commitment to safety, professionalism, and delivering a truly remarkable experience has made them a trusted choice for those seeking an adrenaline-fueled journey.

The Tandem Paragliding Experience
Tandem paragliding is an ideal way to experience the sensation of flight without any prior training or experience. With Paragliding4.me, participants are paired with skilled pilots who handle all aspects of the flight, ensuring a worry-free and enjoyable adventure. Before takeoff, the pilot provides a brief overview of the experience, safety instructions, and guidance on what to expect during the flight.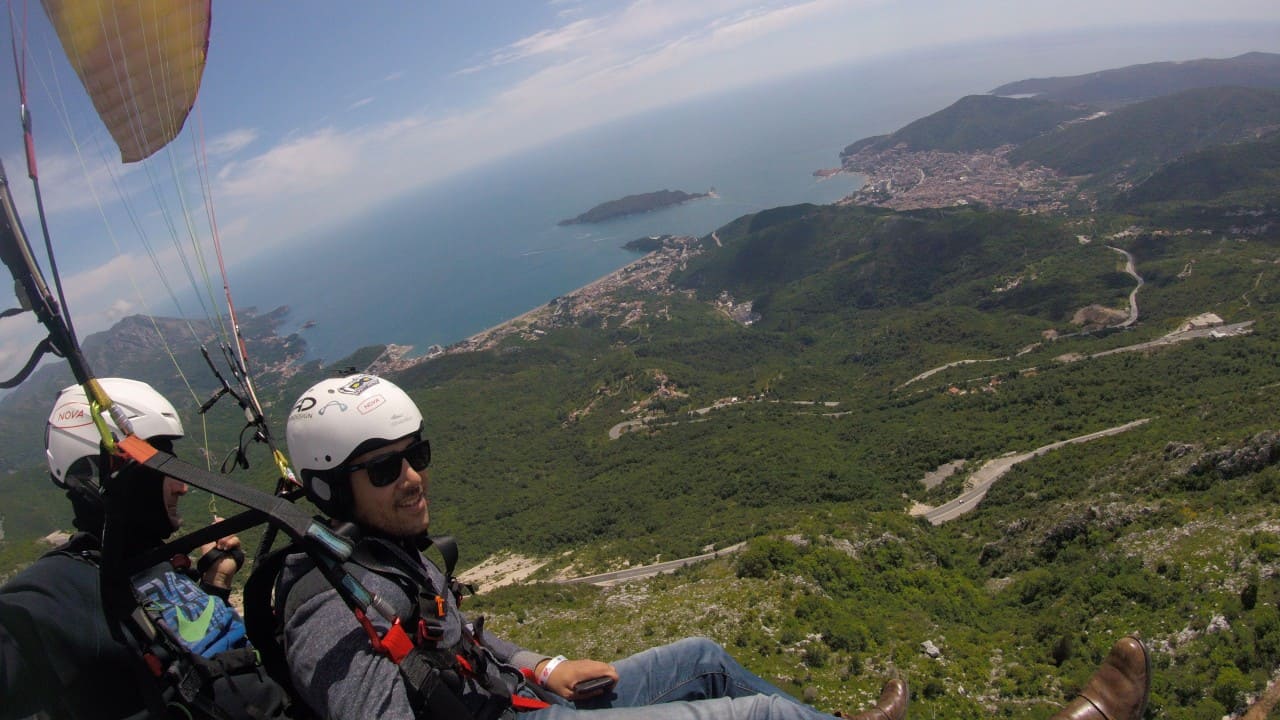 As you and your pilot launch from the hillside, the initial rush of adrenaline is met with a sense of awe as the panoramic views of Becici and its surroundings unfold beneath you. The azure waters of the Adriatic Sea, the sprawling coastline, and the charming town of Budva create an awe-inspiring canvas that stretches as far as the eye can see.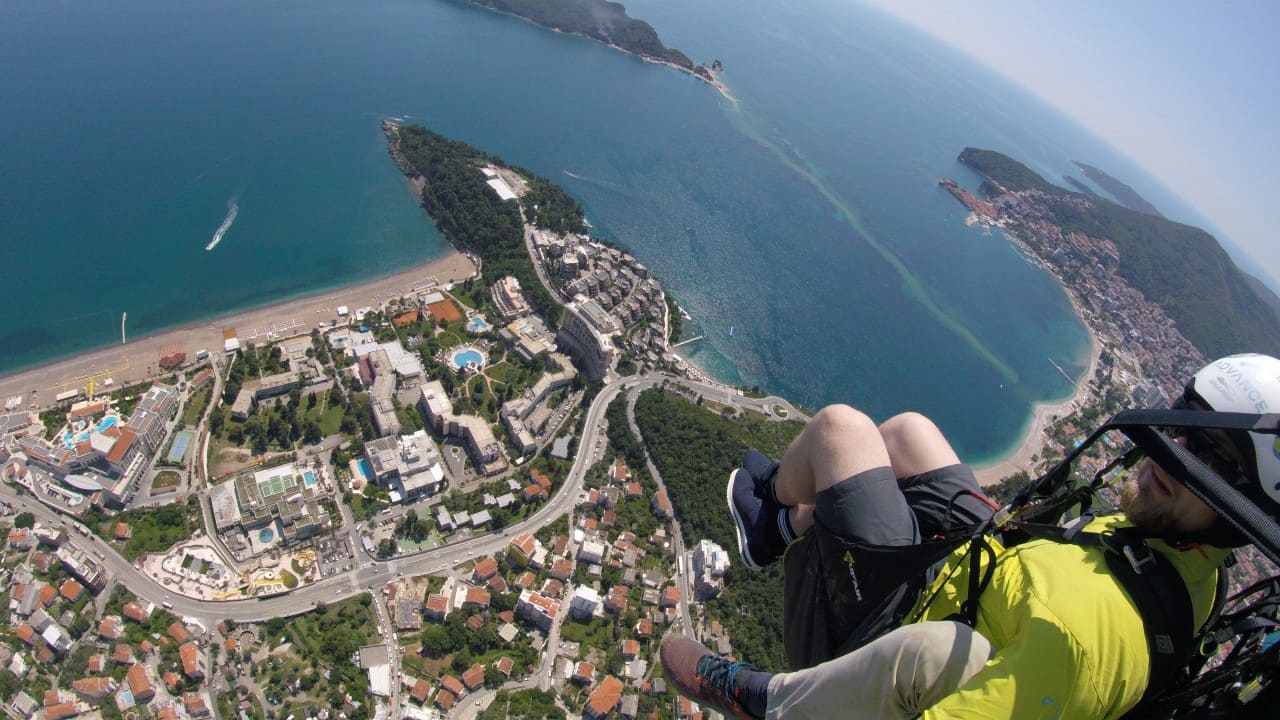 The serenity of the experience is punctuated by moments of excitement as your pilot expertly maneuvers the paraglider, allowing you to indulge in gentle spirals, smooth turns, and even a few playful acrobatics if you're feeling adventurous. The sensation of floating effortlessly in the sky, carried by the wind, is a feeling that words can hardly capture – it's a truly transformative experience that lingers in your memory long after you touch down.

Safety First
Paragliding4.me places the highest emphasis on safety, ensuring that each participant is equipped with secure harnesses, helmets, and other necessary gear. The experienced pilots undergo rigorous training and adhere to strict safety protocols, ensuring that your tandem flight is not only thrilling but also completely secure.

Conclusion
Tandem paragliding over Becici in Budva, Montenegro, with Paragliding4.me, offers a once-in-a-lifetime opportunity to soar like a bird and witness the world from an entirely new vantage point. The blend of breathtaking natural beauty, adrenaline-pumping excitement, and top-tier safety measures ensures an unforgettable adventure that will forever be etched in your heart and mind. Whether you're a first-time flyer or a seasoned adventurer, Paragliding4.me invites you to elevate your senses and embark on a journey that will leave you breathless, in the best way possible.
---
Take-off is carried out from the top of the mountain massif Braichi at an altitude of 760 meters above sea level. Possible flight altitude up to 1200m. Landing takes place in Becici near the beach.
The demonstration flight in tandem is carried out within the framework of the non-profit paragliding development program in Montenegro.
Flight duration, depending on the season, weather conditions, and the type of flight is up to 25 minutes.
The whole event lasts 60 minutes.
Donation price:
standard - 100€
big air adventure - Call
Transfer from the pick-up point in Budva included.
Video from GoPro immediately with you, sd card included - 10€