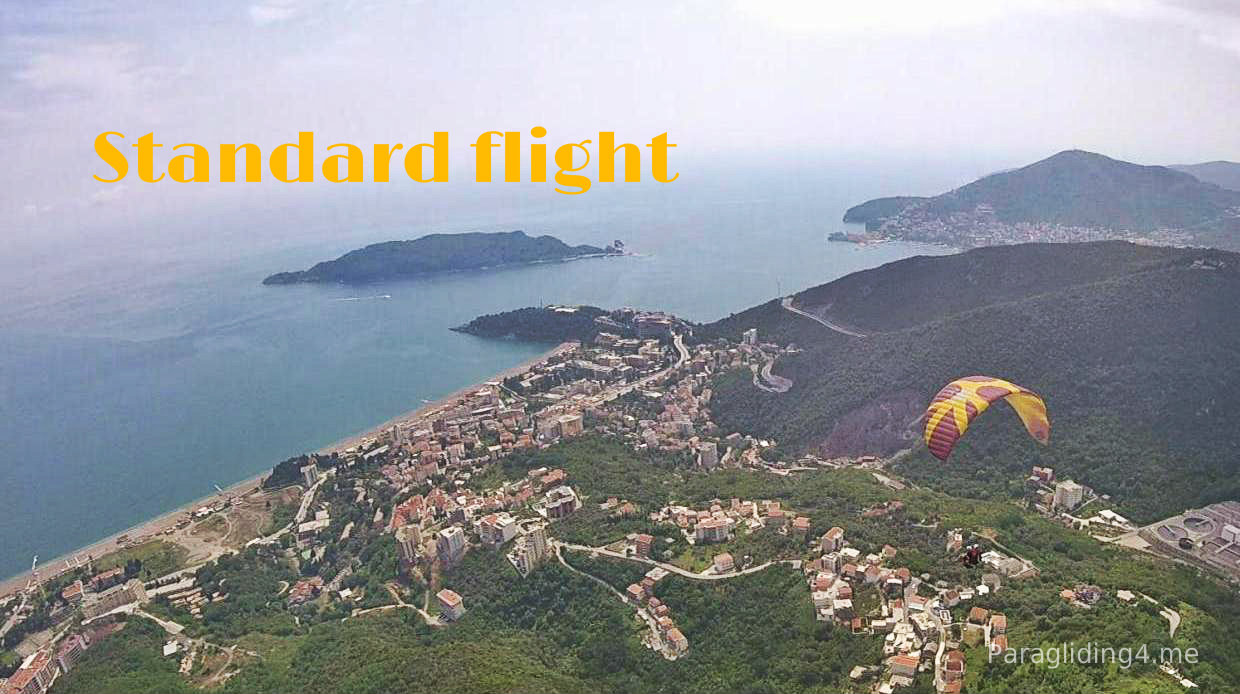 Budva Paragliding - The best outdoor activity 4you!
Budva Standard flight
Main place for flying is located on the coast, not far from the tourist capital of Montenegro, Budva.
Take-off is carried out from the top of the mountain massif Braichi at an altitude of 760 meters above sea level.
Possible flight altitude up to 1200m.
Landing takes place in Becici near the beach.
Flight duration, depending on the season and weather conditions, up to 15-20 minutes.
The whole event lasts 60 minutes.
Donation price - 75€
Transfer from the pick-up point in Budva included.
Video from GoPro shared link included.
GoPro video immediately with you, sd card included - 10€
The demonstration flight in tandem is carried out within the framework of the non-profit paragliding development program in Montenegro.