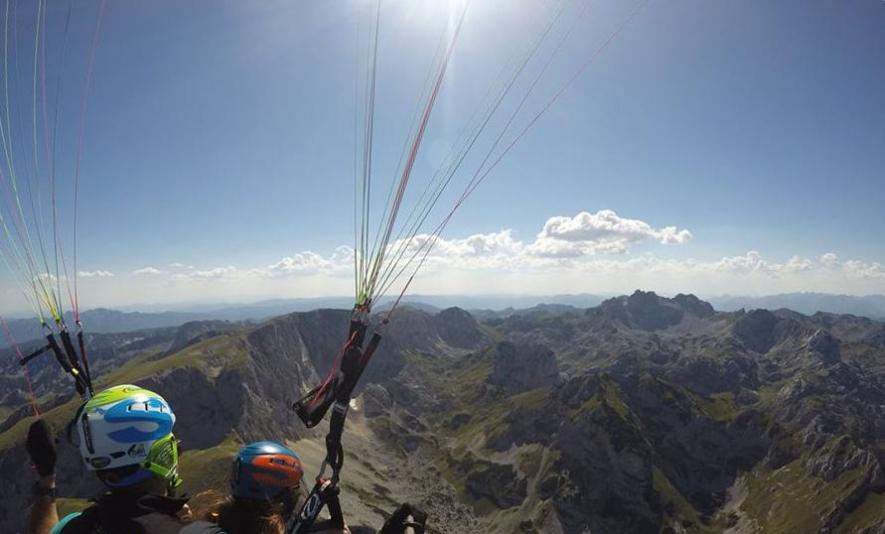 Durmitor Paragliding - Grand flight over national park
Durmitor National park
Paragliding tandem flight in Durmitor national park of Montenegro.
Take off is with a height of 2200 meters, where you can see the amazing view of the wide Durmito National park. The ability to fly to a height of up to 2500 meters above sea level.
The demonstration tandem paragliding is carried out within the framework of the non-profit paragliding development program in Montenegro.
The flight duration is up to 25 minutes. The whole event lasts 90 minutes.
Donation price - 110€
All services included!