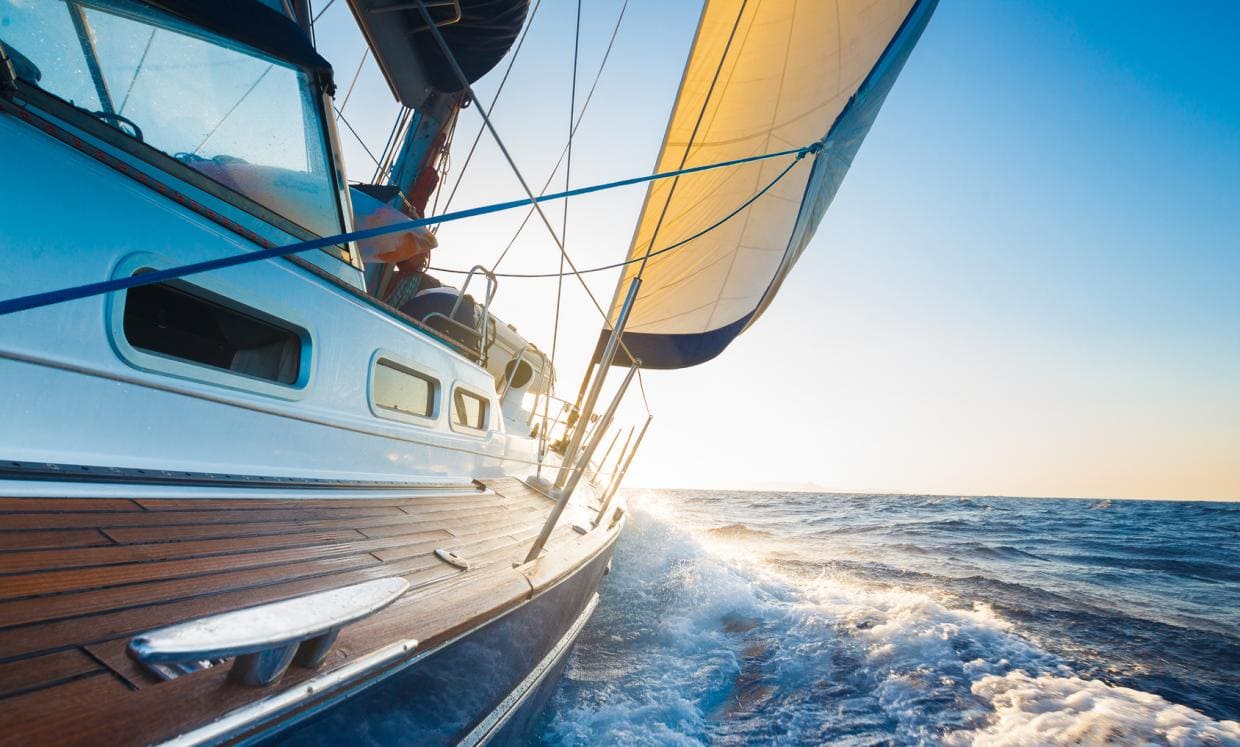 Sailing Montenegro - On the waves to meet the horizon
Montenegro is famous for its great climate, picturesque coast with lovely cosy old towns on the hill, the enchanting turquoise surface of the Adriatic and unique conditions for practising yachting.
Friendly companies and families come here to breathe plenty of sea winds, standing at the helm of the snow-white beauty-yacht, as if flying through the endless expanses under the dome of the piercing blue sky. 
Needless to say, sailing in Montenegro is mega-popular today. People are actively joining the ranks of his fans, because the living conditions on the ship are in no way inferior, and even times as high as the degree of comfortable hotel accommodation with a high level of service. And in itself, such a vacation is extremely interesting and informative, rich in exciting events and incidents. It leaves an indelible mark in the memory of yacht tourists.
Providing sailing in Montenegro assumes the development of routes of sea travel, taking into account the wishes and preferences of all participants. This is a visit to local settlements with a tour of their sights, and acquaintance with the history, culture and architecture of neighbouring marvelous countries of Croatia and Albania, Greece and Italy. Lovers of marine adventures await deep-sea diving with the study of mysterious grottoes and caves, golden beaches and picturesque bays. Fans of fishing waiting for first-class gear and fabulous catch. Brave explorers of mountain peaks await impregnable rocks - everyone will find something to do to their liking.
There are numerous marinas and ports waiting for supporters of active recreation - Bar and Budva, Tivat and Kotor. They are ready to provide them with classic sailing ships and high-speed motor yachts, comfortable catamarans and slow-moving gulets: yachting in Montenegro is distinguished by a variety of possibilities. It is not necessary to acquire a special license and own the skills of driving a yacht to sea wanderers, because you can rent a ship with a professional crew, and some of them are leased only with a skipper.
The rental price includes:
fully equipped, ready to sail yacht
ship insurance, its owner, crew and guests
warranty repair and technical support
rubber boat and rescue equipment
fishing rods, flippers, masks, tubes.
Additional costs are also possible - parking fees and replenishment of fuel stocks. Having once stood at the helm, many then do not regret the time and money to go through a special course of driving a yacht. In the future they become permanent tenants of these beauties and manage them on their own, enjoying absolute freedom during the journey. 
For questions and requests for the organization of outdoor activities, please contact us via the form below.
Price from 30€
Easy booking
Contact us online using the convenient messenger, just click on the icon. Facebook messenger icon the right below.
Send an email a message