This fantastic country attracts a lot of people with its unlimited opportunities to spend holidays with benefits for the soul and body.
Lovers of passive pastime can sunbathe on the beach or in sun loungers near the hotels, enjoy the beauty of nature, and admire the fabulously beautiful sunrises and incredibly romantic sunsets.
And for active people, Paragliding Montenegro offers other exciting activities, among which one of the first places is flying on a paraglider in tandem with an instructor or as it is called - paragliding.
You will find incredible delightful paragliding in the most beautiful places of Montenegro: Budva, Kotor, Petrovac, Bar, Herceg Novi, Lovcen, Durmitor, Ulcinj, and other places on special requests.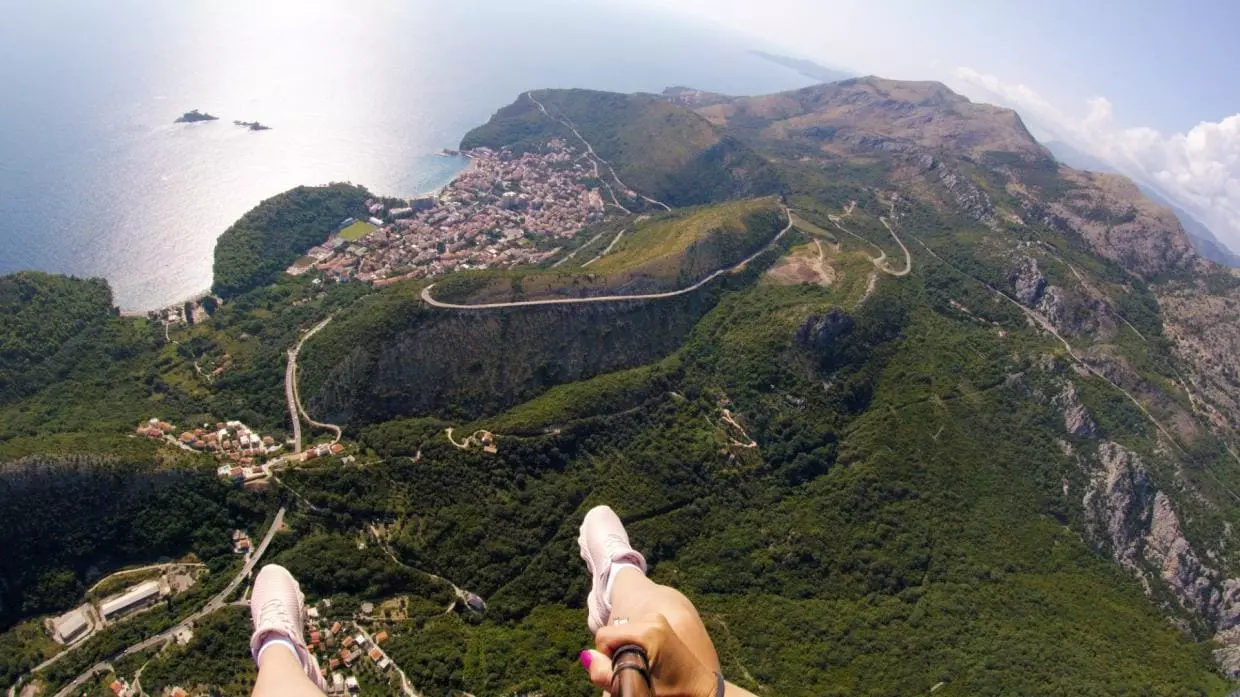 This is a relatively young type of extreme sport. It consists of a flight on a dome made in the form of a wing. This active recreation has recently appeared but gained a huge number of adherents who have a high content of adrenaline in their blood and take their breath away from the amazing beauty of the landscapes of:
the Herceg-Novi, Boka-Kotor Riviera, Kotor, Kotor bay, Bechichi, Sveti Stefan, Budva Riviera, Bar, Ulcinj, Durmitor.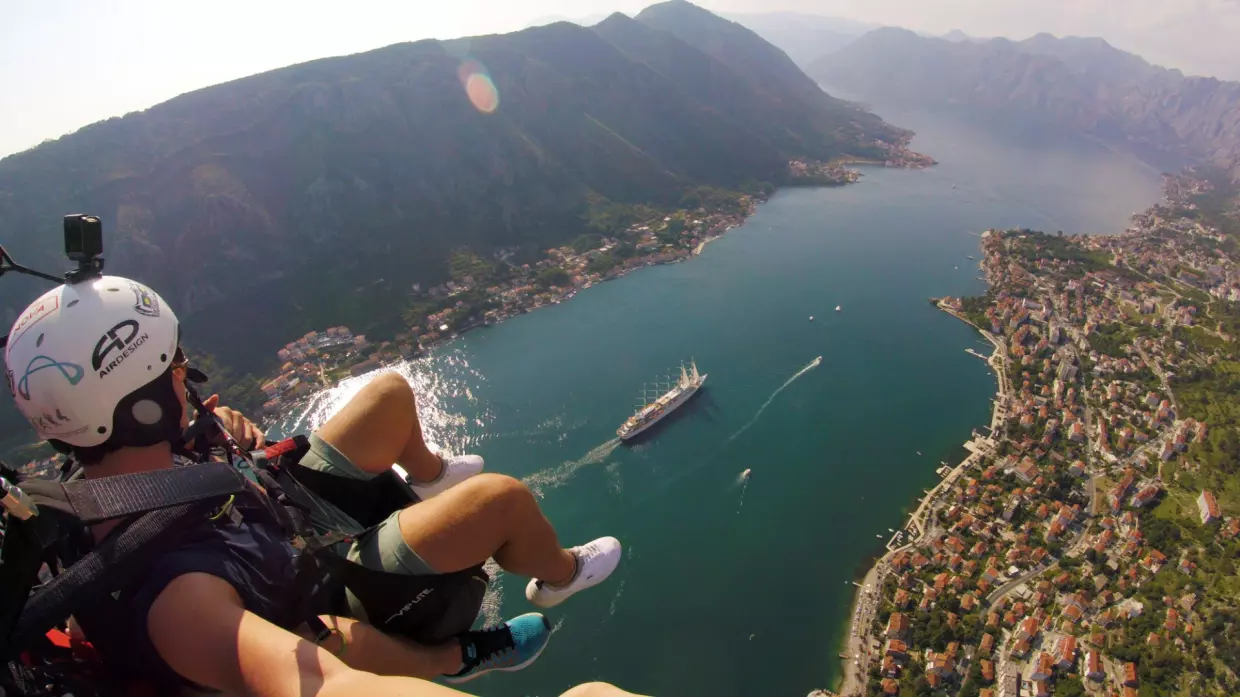 Paragliding Montenegro guarantees an indescribable sense of freedom, full of union with nature, as well as the opportunity to feel like the master of airflows. Paragliding also gained universal recognition because it was incredibly easy to learn. Even amateurs can engage in it: for this category of extremals, there is such a variation as paragliding in tandem with an instructor. But it's better, of course, to be trained in our paragliding club. So this was athletes gain self-confidence, they receive the necessary skills in their own safety net and are trained to "get attached" to the various air streams that can be met in flight.
Choose option your paragliding Now!
Paragliding Montenegro - Tandem flights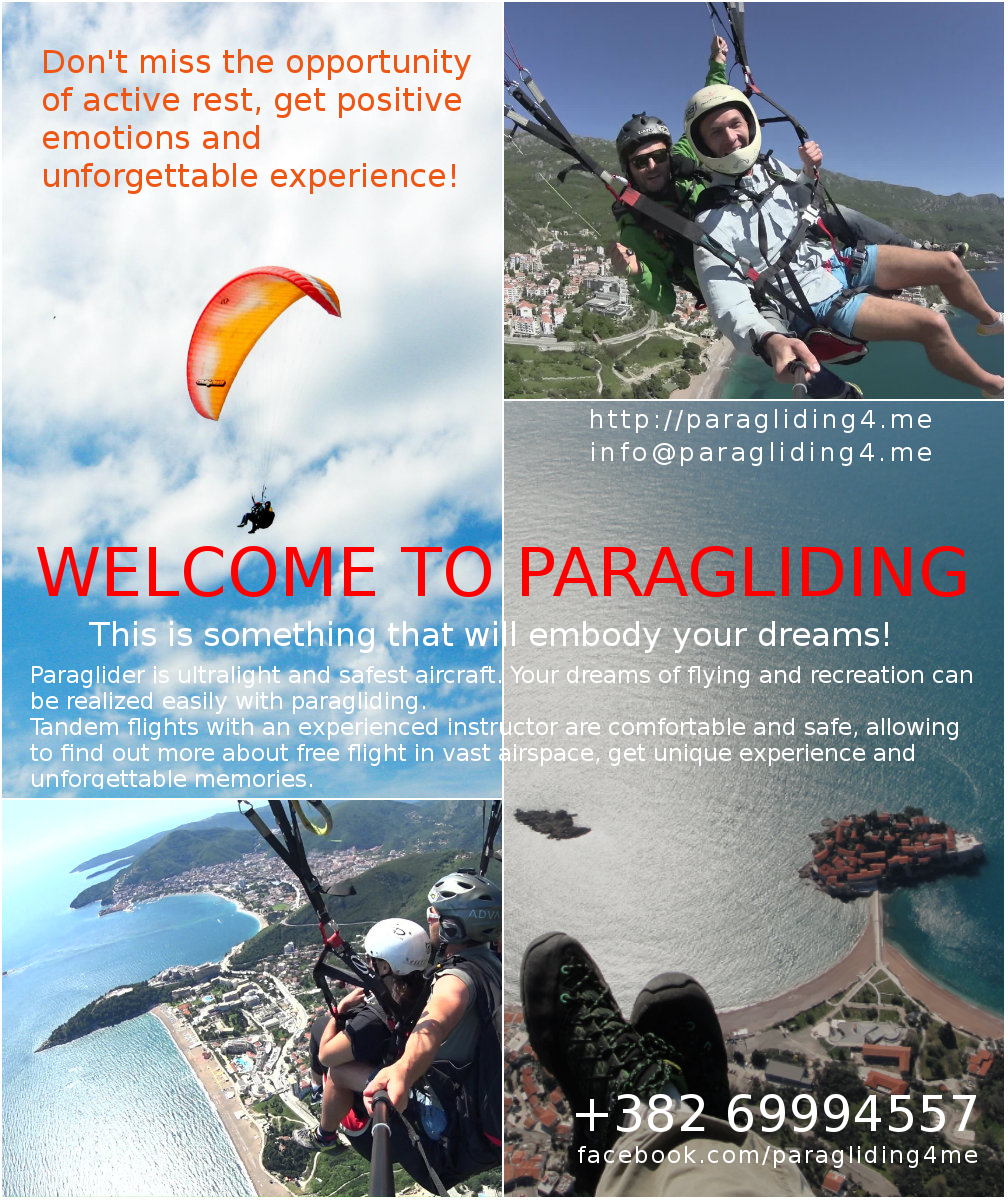 The undoubted advantage is that such active rest requires a minimum of equipment. The paraglider weighs only five kilograms. It is simple inlaying, places take a little: it can be freely placed in a tourist backpack, and if necessary, very quickly repacked to take off from a suitable elevation. There are a lot of such hills suitable for Paragliding in Montenegro. The most popular of them are the mountains Lovcen, Durmitor, Braijči, Vrmats, and Dizdaritsa. The flight lasts for half an hour.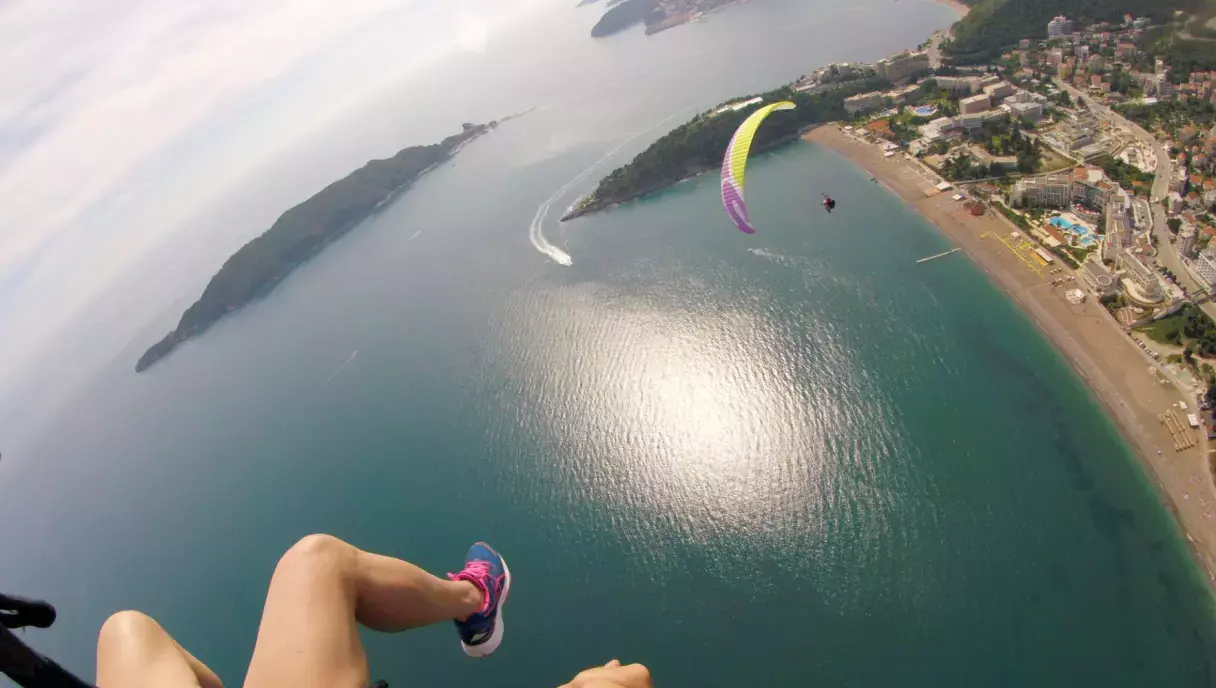 The price of a Paragliding Montenegro flight in tandem with an instructor starts from 65 euro.
Soaring high above the ground, you can take photos and videos. Thus, you can capture the plains and mountains, caves and canyons, rivers, sea, and lakes - everything that makes Paragliding in Montenegro a unique charm and advantage.