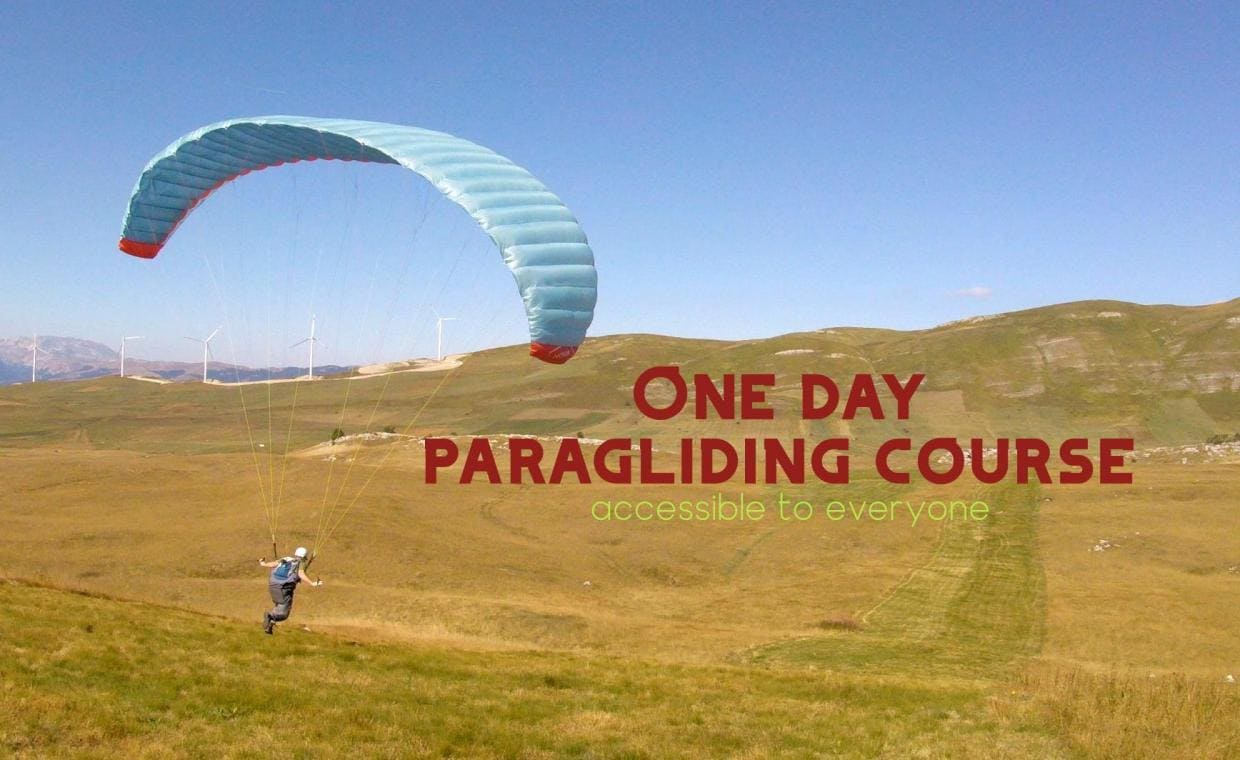 One day paragliding course
Learn to fly on paraglider just in one day!
It's a chance to learn about paragliding everything and make your first independent flight!
During the course, you will receive the initial theoretical knowledge and practical skills of paragliding flight.
This day you will spend actively and excitingly outdoors in the midst of an amazing landscape.
The course takes place in the most beautiful place in the highlands of Montenegro. Where nature has created the ideal conditions for the initial learning of paragliding.
Duration of the day course 5 hours.
Price
The cost of the course is from 50 euros.