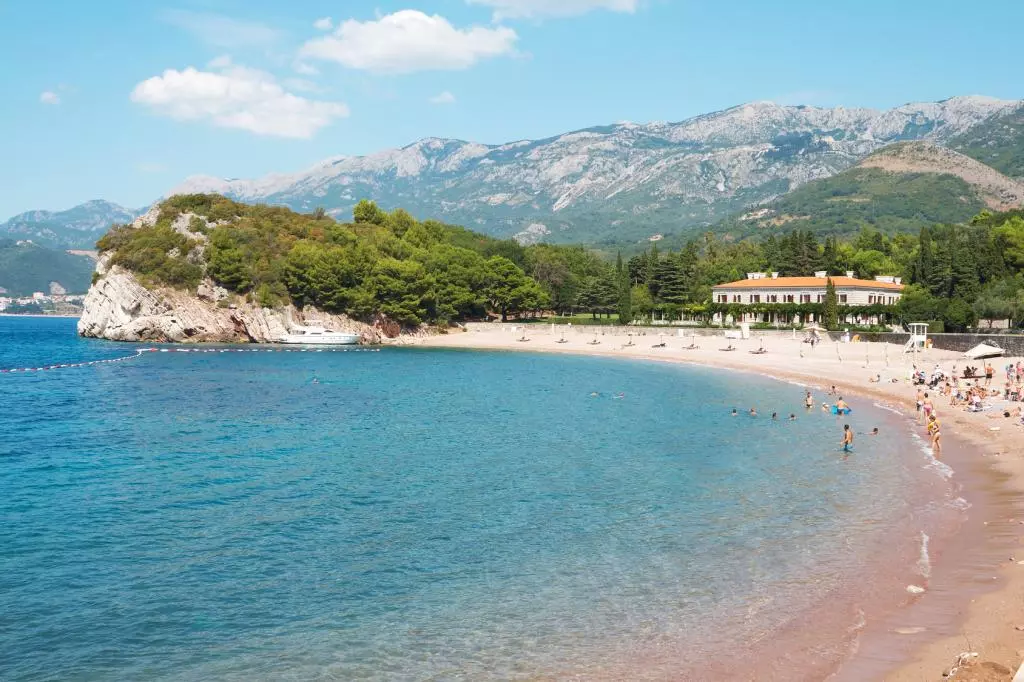 Resorts of Montenegro
Tourists attend this country all year round. It is famous for its nature, hospitable population, a variety of festivals, restaurants, quiet streets, historic buildings.
Becici and Rafailovoci areas very colorful and cozy resorts, the second by popularity in Montenegro. Tourist infrastructure is developed very well, here you can find a lot of well-equipped hotels with a great sphere of service. There are no broad street, loaded cars and shops n Becici and Rafailovici. There's a lot of quiet narrow streets with cute little houses. The construction of these areas makes peace of mind and pacification around. Tourists who are tired of urban noisy highways will be satisfied by these resorts.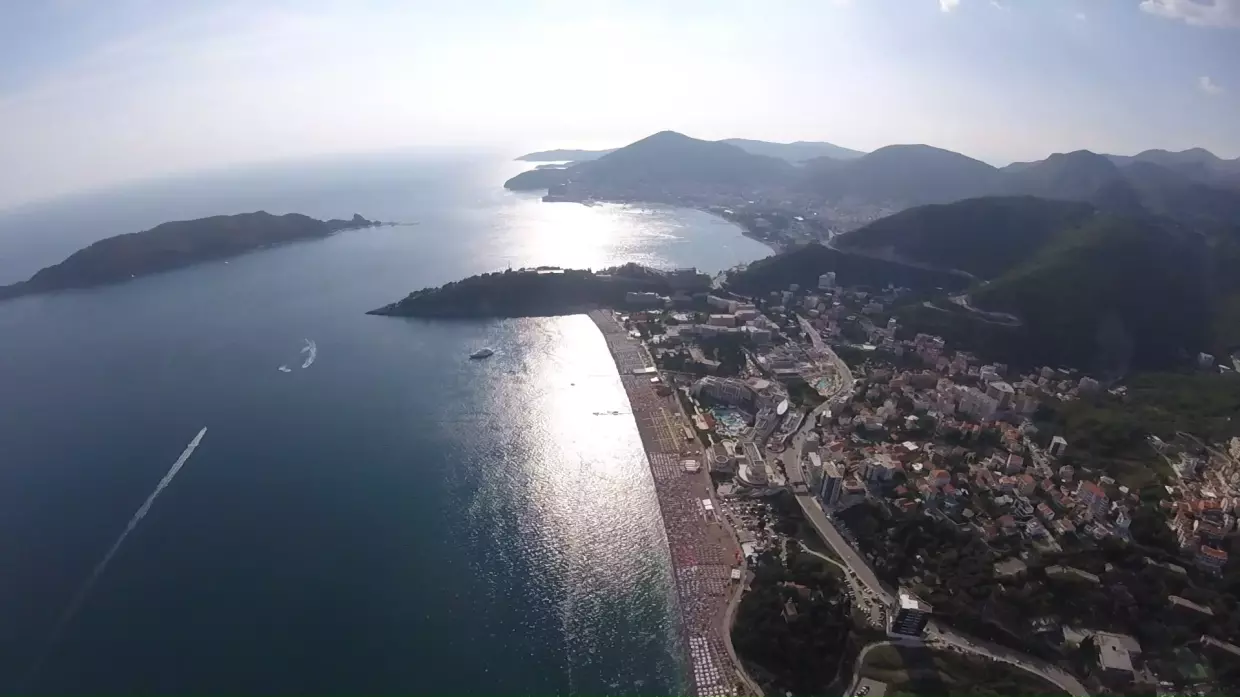 In spite of the small area, a lot of fun the can be found in the city. These are new water park, restaurants, cafes, parks, excursions in the canyons, rivers Morača and Tara, festival called "fish picnic", diving, rafting, waterskiing, basketball and more. Especially paragliding is very popular here due to good weather and location conditions. So don't miss a opportunity to fly like a bird and feel full freedom. Just contact any paragliding club in Montenegro. Becici is also famous by its beaches. Let them only two, but they are well-equipped and well-maintained. Here you will find all for leisure under the sun. One beach is sand, the other one is pebble.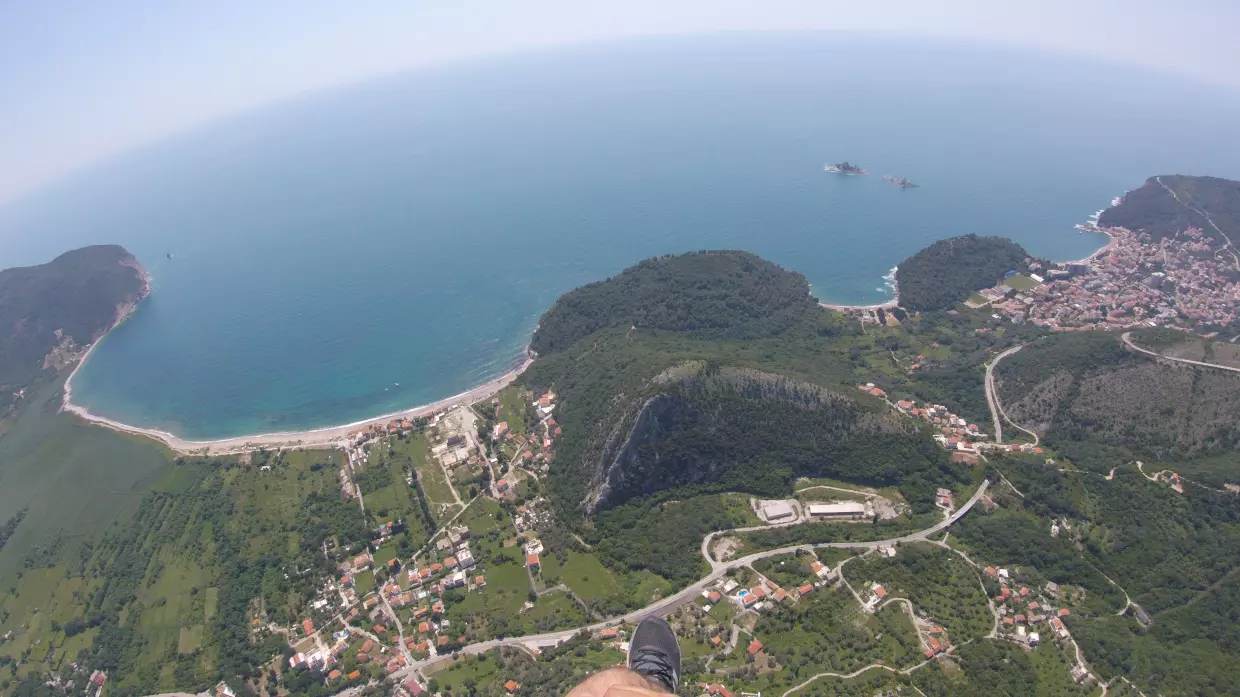 Petrovac city called Lastva before. Resort itself appeared relatively recently - just a XX century, but it has been excisting as a city from III century. Therefore, there are a lot of old buildings with Rome mosaic. Petrovac is also quiet and peaceful town. It is not a bright nightlife, peculiar to a large cities. This small resort has olive groves and coniferous forests. But tourists come here to take a break in silence and take a dip in the heat of the sea. Resort has two beaches - one consists of a small red pebbles and it is called the main beach and the second one is Lucice. There are two islands that are worth to visit - the Island of the Holy week and Island Katic. You will find the ancient village with the Church in the one of them. In the vicinity of the resort is possible to see the fortress Castello, Museum of the Roman ceramics, Venetian fortress, Monastery Hradiste. if you want to try regional cuisine, you certainly need to visit a variety of restaurants and cafes. Resort offers small accomodation, where you will be feeder with breakfast and dinner. You can meet local merchants of exotic fruit, donuts, corn and other delicacies. Also take your attention on one great opportunity to gain extraordinary emotions. Try paragliding flight at paragliding Club of Montenegro. Contact them and reserve your flight above Petrovac.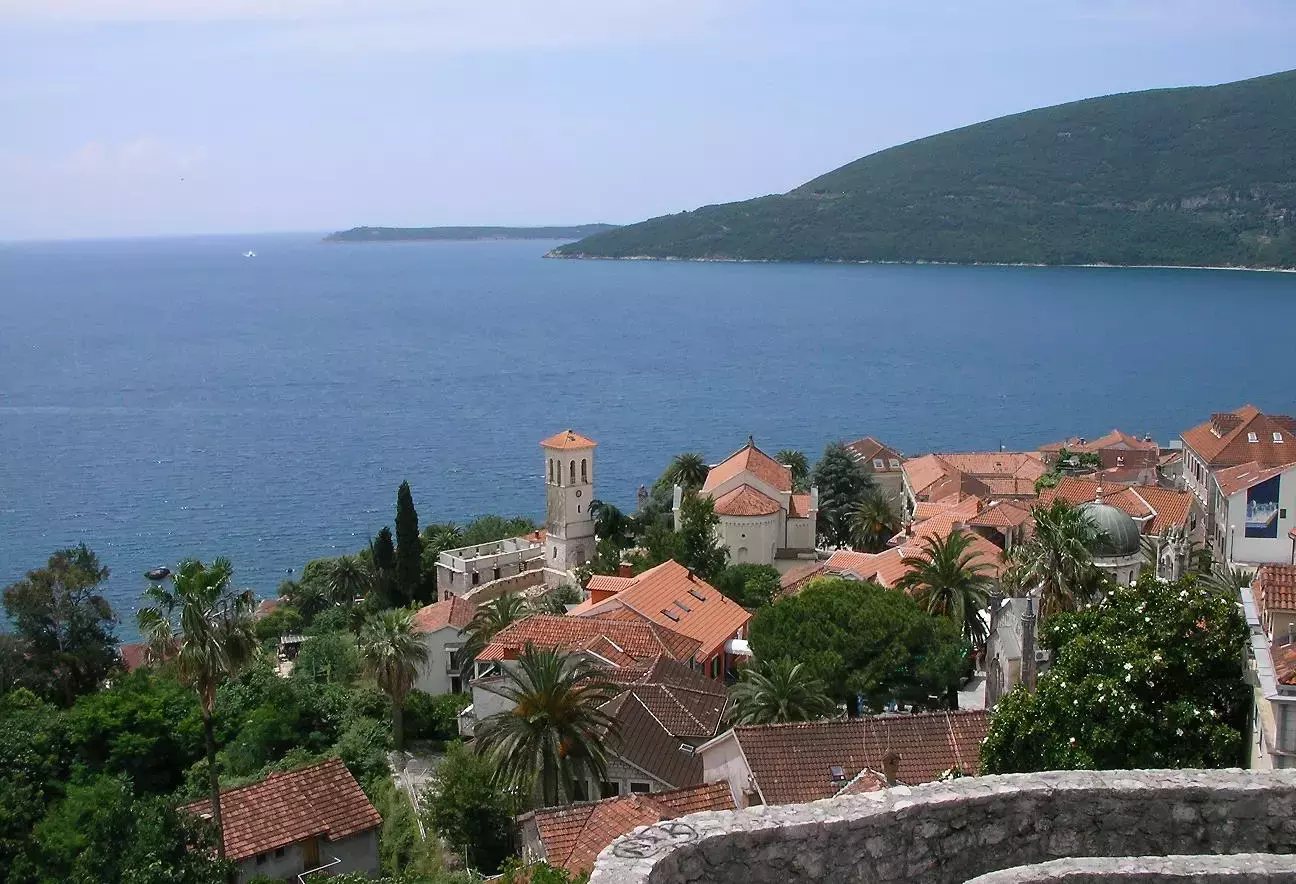 City of light is resort Herceg Novi. Such a nickname city received because a lot of solar days, here them are more than 200. Resort is rich in nature. That's why tourists come here to look at the Green plants city: a variety of parks, beautiful flowers, huge gardens. Moreover, the climate here is soft and moderate. Before the city here was fortress. Today about this reminiscent of the ruins old towers are situated. City has no it's own individual architecture, this is necause earlier Herceg Novi belonged to different countries - France, Turkey, Spain. Each of them made a track to the development of the city. Also resort i famous for its healing places. A lot of Palm trees, Magnolias, Cypress and other relic of plants are here. Therr is no sandy beaches. Basically you will have to relax and sunbathing on concrete plates. But the city can offer boating, entertainment on discos and many bars. In February here is carried out festival dedicated to Mimosa flower.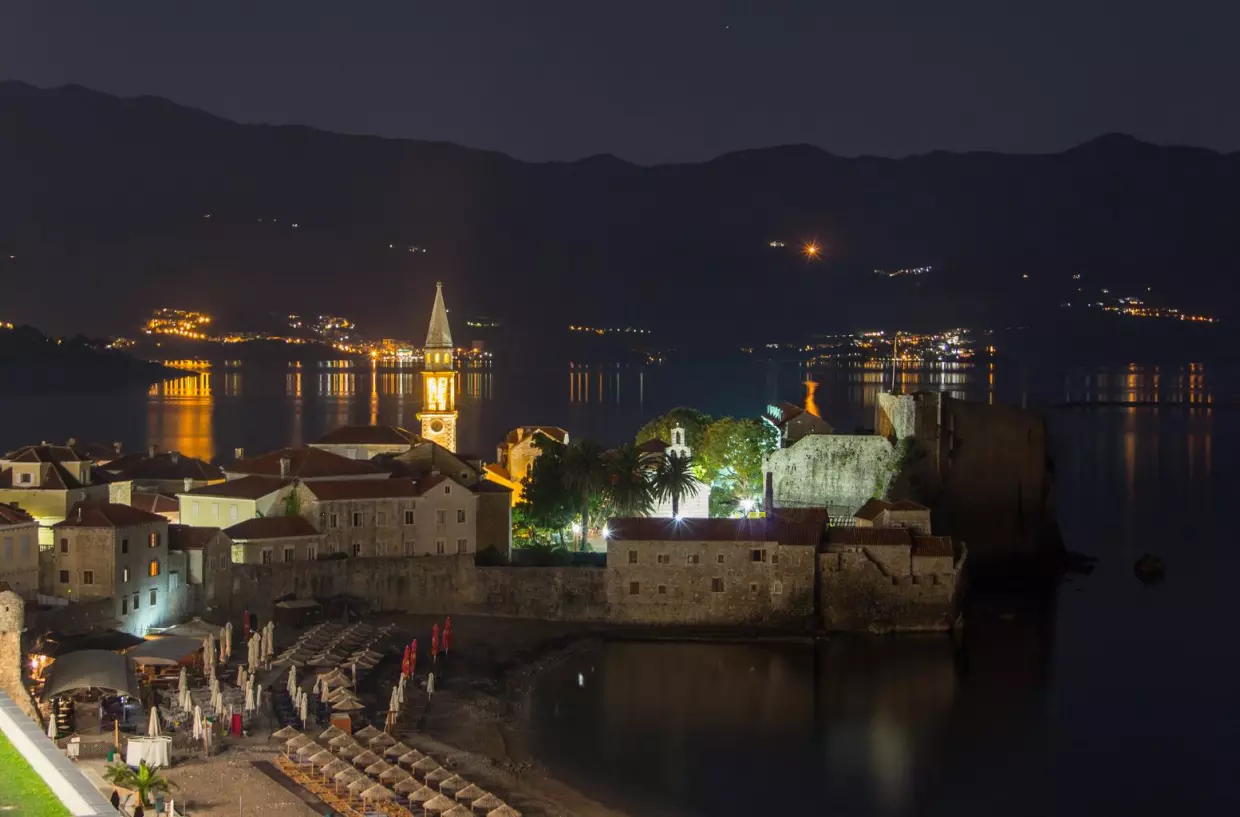 Rest in the city Budva will remain you in memory for a long time. Filled with colorful landscapes, romantic streets, solar beaches it will make your stay bright and saturated. Thanks to its unique location many artists, writers and poets come here in search of inspiration. Budva fully permeated romance. There are restaurants, cafes with different music representation, theater shows. You can buy souvenirs in stores that are everywhere. You will remember sunrise met dawn can on the rocky, pebble or sandy beach.