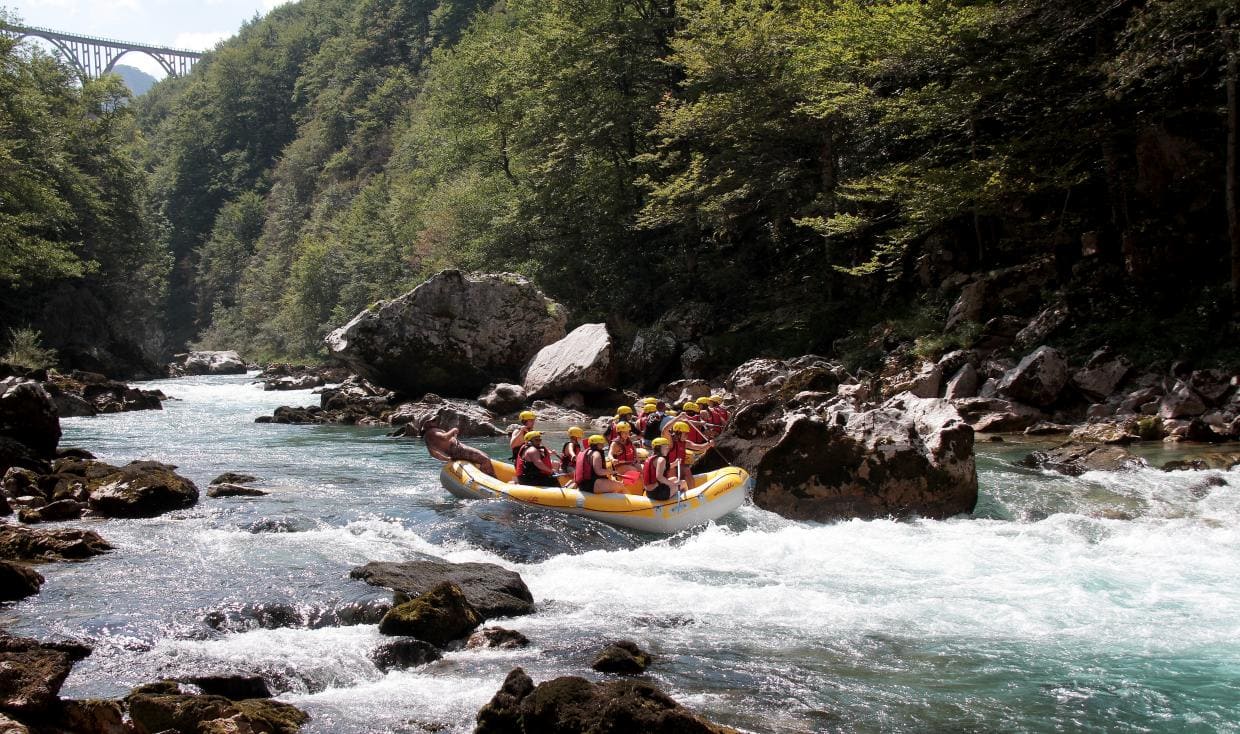 Rafting on Tara River
Rafting on mountain rivers on inflatable rafts is one of the popular varieties of extreme rest. Montenegro offers tourists a lot of winding and unpredictable routes for rafting.
In order to get this experience, you do not need to have any training. Rafting on the river is carried out under the guidance of instructors.
All that is required for a tourist to participate in it is the ability to keep the oars in the hands. Also it is necessary to take care of the availability of special clothes. The climate in Montenegro is far from tropical, and besides bathing suits for rafting, warm clothes for the night will be needed. Ideal for this purpose is suitable traveling clothes Kryptek. In addition, tourists need to arrange medical insurance, since the passage of mountain rapids on a raft can be dangerous.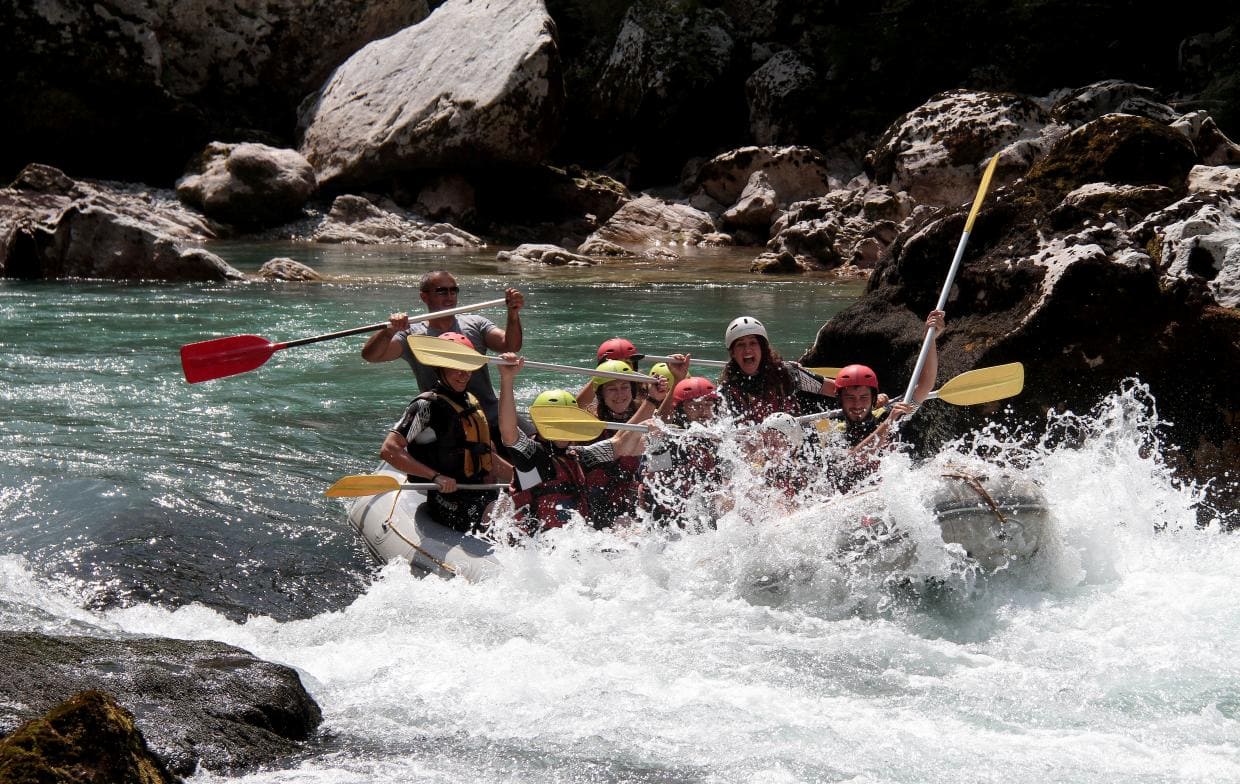 The most unpredictable river in Montenegro
Professionals believe that the most extreme and at the same time interesting rafting is possible on the river Tara. It originates in Montenegro, and after 104 km crosses the border and another 40 km flows through the lands of Bosnia and Herzegovina.
The difficulty level of the passage of the Tara canyon ranges from the third to the fifth, depending on the season. It reaches its maximum in April, when the water in the river rises, and by the end of the summer it gradually falls. Therefore, hunters for adrenaline prefer rafting Montenegro in Tara in the spring months. A beginner better to arrange the alloy closer to September, the days when the number of dangerous thresholds is significantly reduced.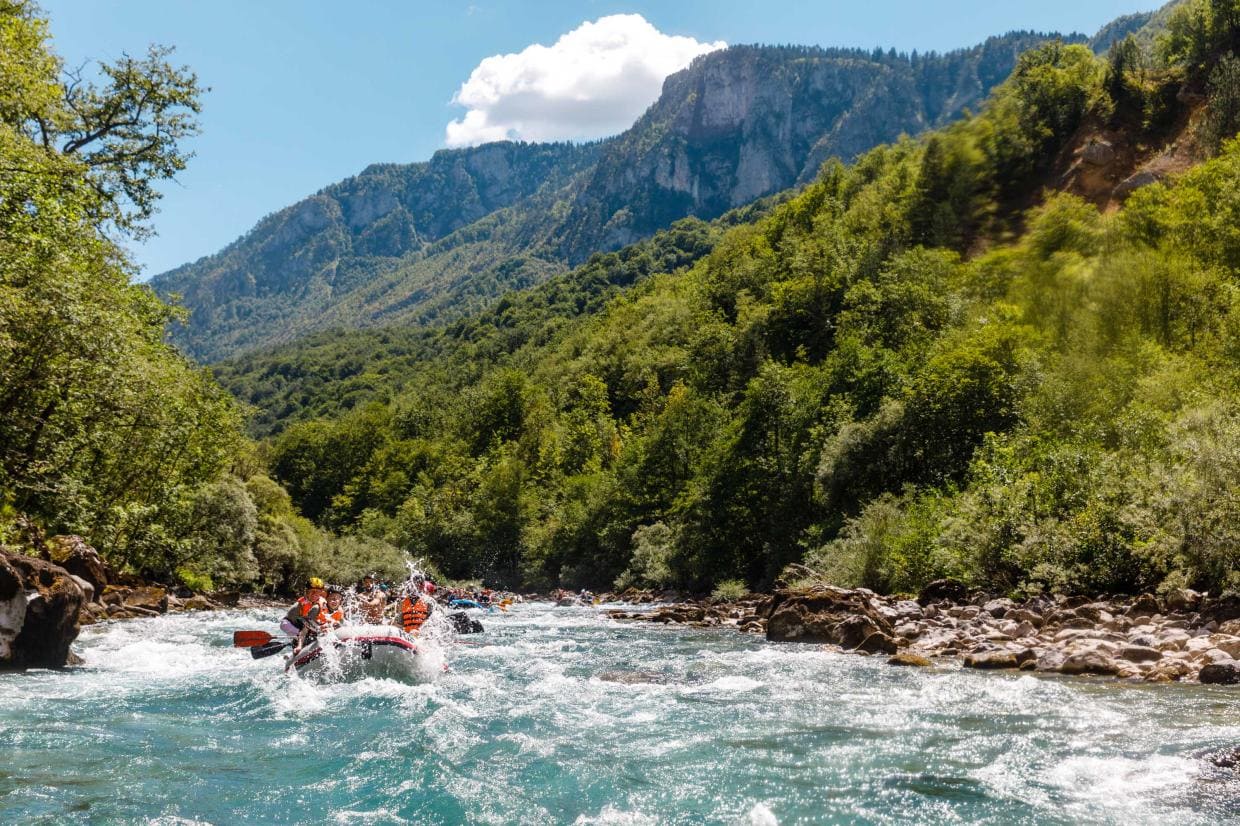 A wonderful holiday for nature lovers
Tara is called the "Tear of Europe" because of its crystal clear water. While traveling through the valley of this river tourists will see endemic trees, including black pines, hornbeam, elm, linden and yew, amazing gullies, rocky cliffs and abysses. The most impressive man-made structure in the Tara Canyon is the Djurdjevic Bridge, which is one of the largest on the European territory.
On the campsite, everyone can go with the instructor to the forest to get to know the flora and fauna of the river valley. And on the border with Bosnia, travelers will see the most picturesque waterfall with ice water.