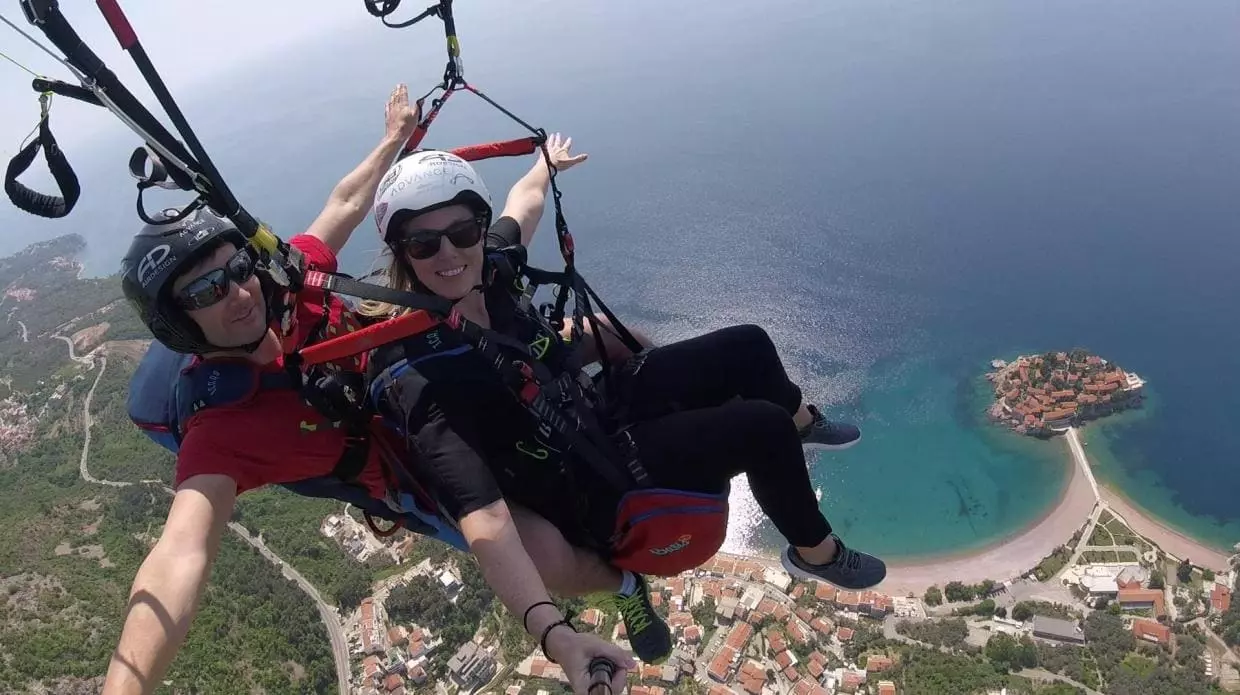 Paragliding excursion to Sveti Stefan island
The fashionable island-hotel Sveti Stefan is the hallmark of Montenegro - it is often depicted on postcards and booklets.
It is located in the Budva Riviera at the foot of the mountain. It connects the natural isthmus with the shore. There was a small fishing village earlier in this picturesque place, 5 kilometres from Budva. In the XV century, in honour of the victory over the Ottomans on the island, they decided to build a church and a fortress.
The right to live there was given to 12 families, whose members played an important role in the defence of Kotor. In the 50s of the last century, the Singapore company bought the island and converted all the houses into luxury apartments, retaining the appearance of medieval buildings.
Sightseeing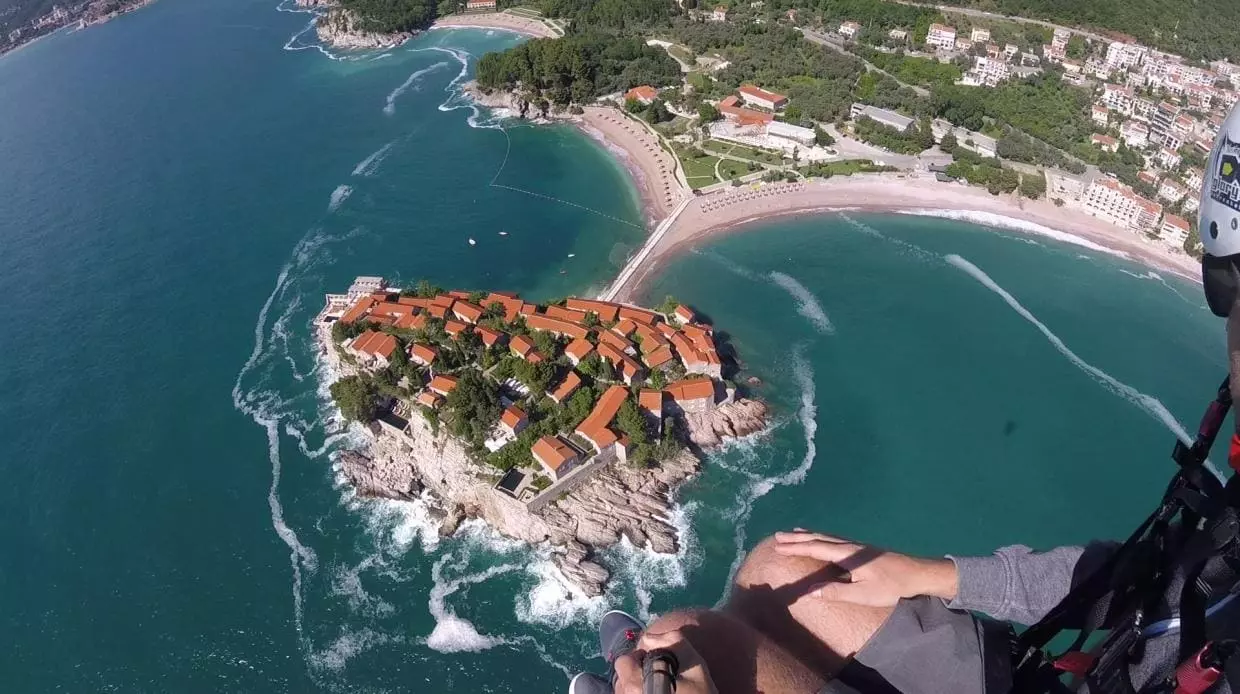 From the island, you can make a promenade at the Villa Milocer, which was built in the 30s of the XX century and previously served as the summer residence of the royal family.  The villa is known for its luxurious botanical park with relict and rare plants. If only the hotel guests are allowed to enter the King's Bay, anyone can relax on the Queen's Beach for a fee. The beach of the Queen with reddish-pink pebbles and crystal clear water is considered one of the most beautiful in Europe.
Air tour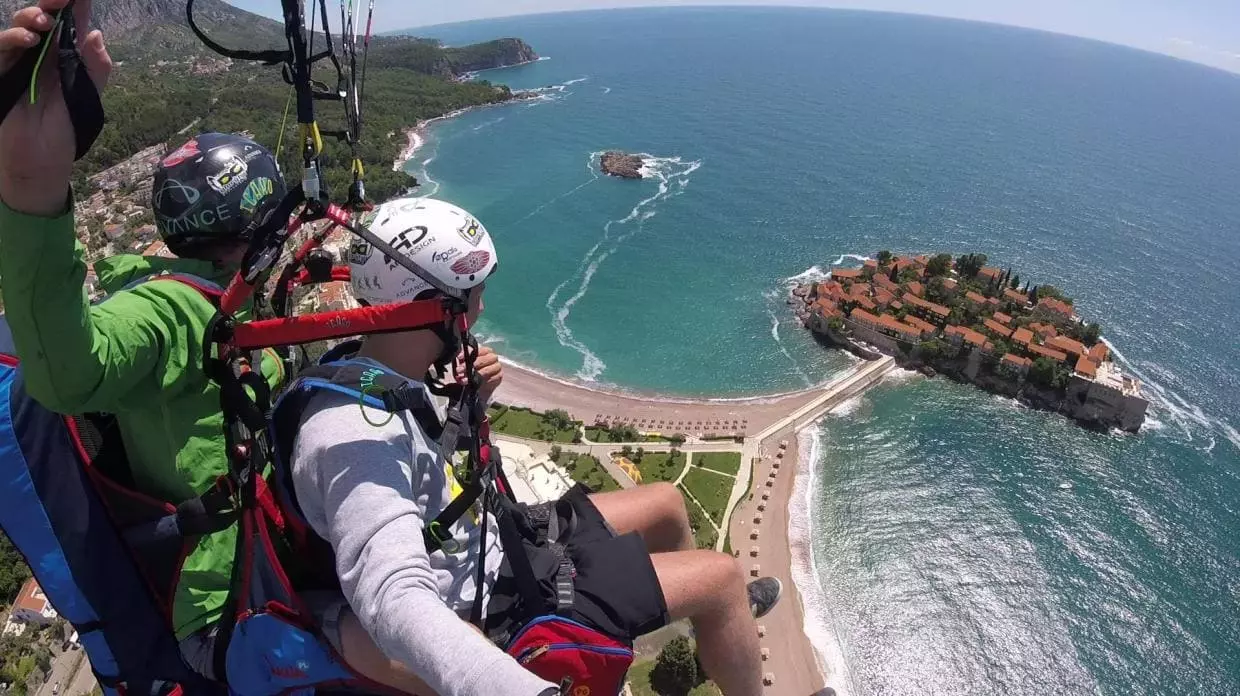 Take a paragliding flight in tandem with an instructor to admire the incredibly beautiful landscapes around Saint-Stefan, the pink beaches of the Adriatic, the majestic mountains and the vast sea from the air. From a bird's eye view, you will enjoy a stunning view of the entire Budva Riviera, and then you will make a soft landing on the beach of St.Stefan.
This is the best option for outdoor activities, which gives you the opportunity to see everything at once and get an unforgettable experience of travelling to Montenegro!
Offer is limited
Donation cost - 95€