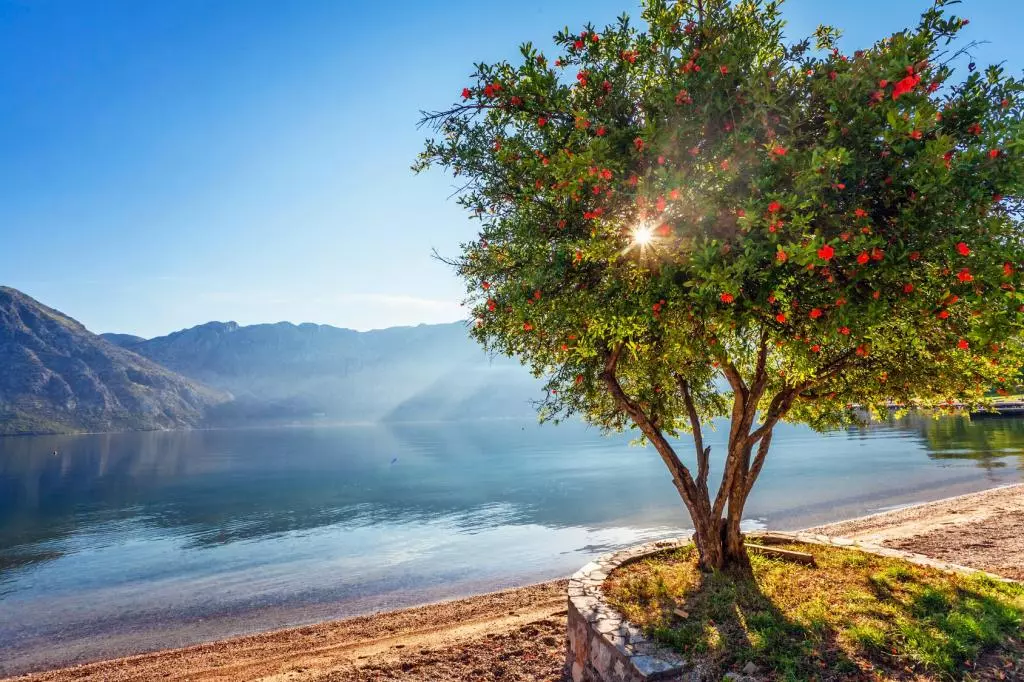 May holidays for the whole family in Montenegro
May holidays in Montenegro is a great opportunity to spend time with your family, having gone on an extraordinary and informative journey, promising a lot of adventures and pleasant surprises.
A wonderful alternative for Europeans to spend spring holidays are tours to Montenegro. This is a wonderful place, amazing with the beauty of natural landscapes and a variety of folk traditions.
Thanks to the visa-free entry, everyone can visit here, having collected in the treasury of memoirs a lot of the most interesting information and unforgettable impressions.
Montenegro in May is ready to please its guests with plus temperatures of about 20-25 degrees, on beaches up to +30, therefore the active rest in Montenegro promises to be rich and interesting. The summer warm, but soft spring sun will allow all comers to open the swimming season safely, because the water temperature in this period is approaching the mark of + 20-22 degrees, and the clearest salt water will provide a good health effect for the whole organism. The lack of tourist crowds for May holidays will be appreciated by lovers of a calm and measured rest, which makes it possible to enjoy the silence and splendor of national parks and reserves Durmitor, Skadar Lake, Biograd Mountain and Prokletie. Being in this country, be sure to visit its cultural capital of Cetinje, rightfully enjoying the glory of the city-museum. Also don't forget to take some adrenaline and try paragliding flight above Montenegro. Paragliding club in Montenegro will offer your unforgettable possibility to fly like a bird and let your kids dreams come true.
Beautiful streets of ancient cities are striking with their charm, and active walks in the air arouse a special appetite. The national cuisine of Montenegro is known for its rich and varied dishes, which are definitely worth a try. The aromas of smoked ham, sausages, roast from the freshest mutton baked in a special cauldron, and chops like all lovers of fine meat dishes. A fried sticker, trout with prunes and baked carp "yaparke" will be appreciated by admirers of seafood. A wonderful addition to the rich table will be the popular wines "Krstach" and "Vrants", and the beer "Nikshichko" will give cheerfulness and refresh travelers on a warm day.
By the end of April, travelers have an excellent opportunity to plunge into the atmosphere of the international tourist carnival in Budva, which is held here annually. For several days they will get acquainted with an exciting program, the main event of which will be a big concert of well-known performers and folklore groups.
Come to Montenegro for the May holidays with the whole family, where everyone can rest for real.